Meet our celebrity guests!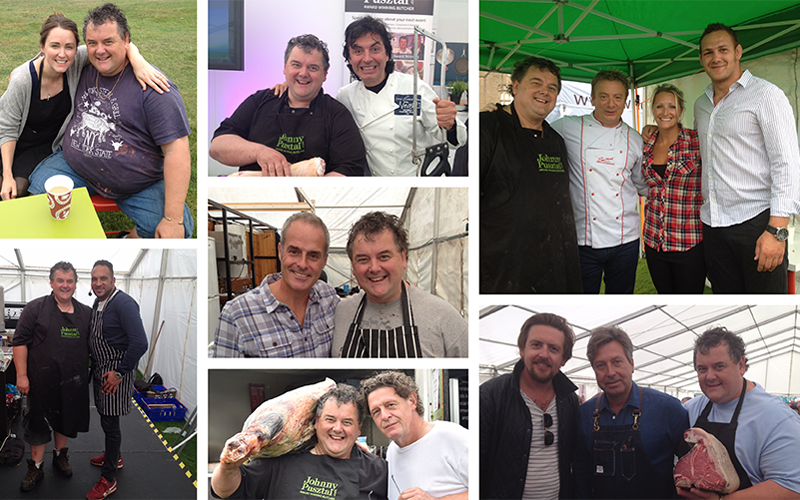 Over the years we've had many celebrity guests. We had a visit from Matt Tebbutt – Co Host of Market Kitchen on the Good Food Network.
Not only do we offer The Snobby Butcher service, but we provide demonstrations of how to cook, quality meat. We have provided demonstration master classes to New College Nottingham, Nottingham Food Festival, The Bakewell Show and JT Beedham.
Think you want to view a demonstration for tips and tricks of how Johnny creates locally sourced, quality food? You can! You can take home a few tips for yourself to use within your own recipes. Get in contact; we can book you in for a demonstration today. http://www.johnnypusztai.com/index.php/contact-us
To get in contact with us for a demonstration
Email: Johnny@johnnypusztai.com, or call 0115 960 5901 or for mobile 07740 378 987